Bridge Eight
is a literary magazine with goals to make Jacksonville the new literary capital of the South. 100 pages of beautiful, funny, heartbreaking short stories and poetry written by a gifted group of humans. I'm just as proud to be involved as I am excited to have it on my bookshelf.
Role: Cover design, interior layout, and promotional graphics   •   
Buy a copy here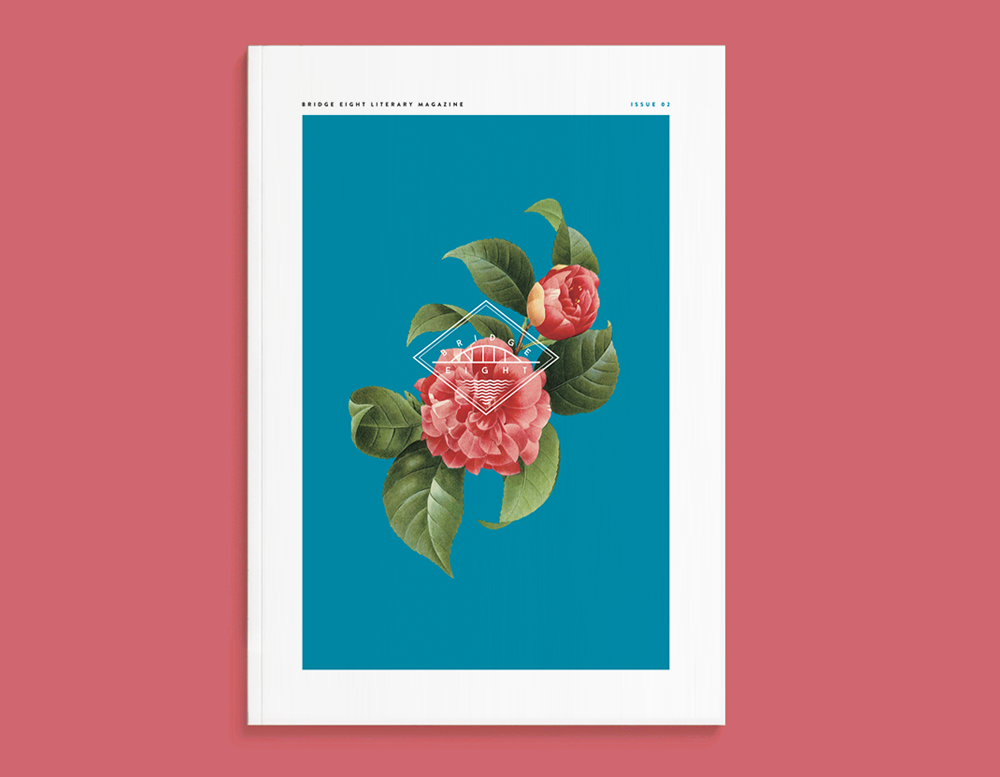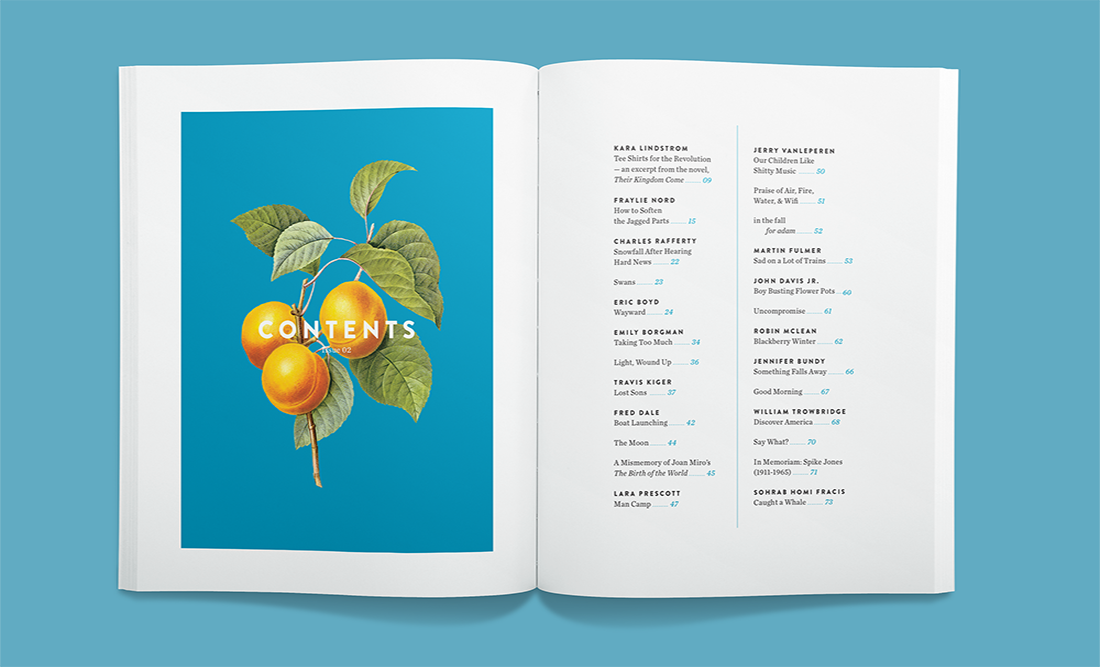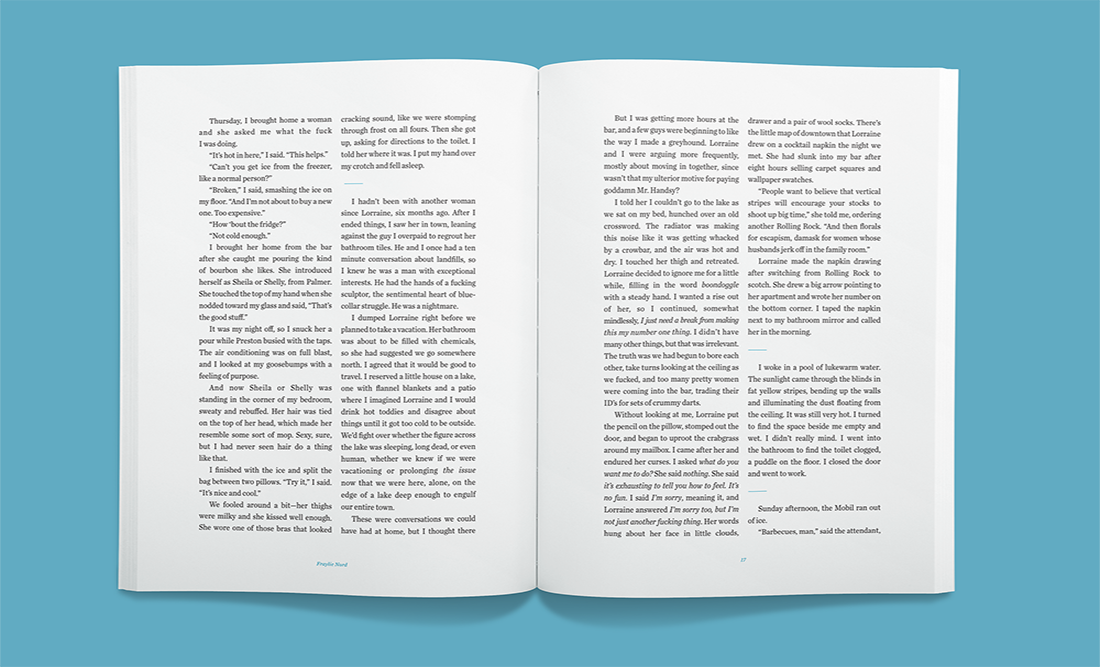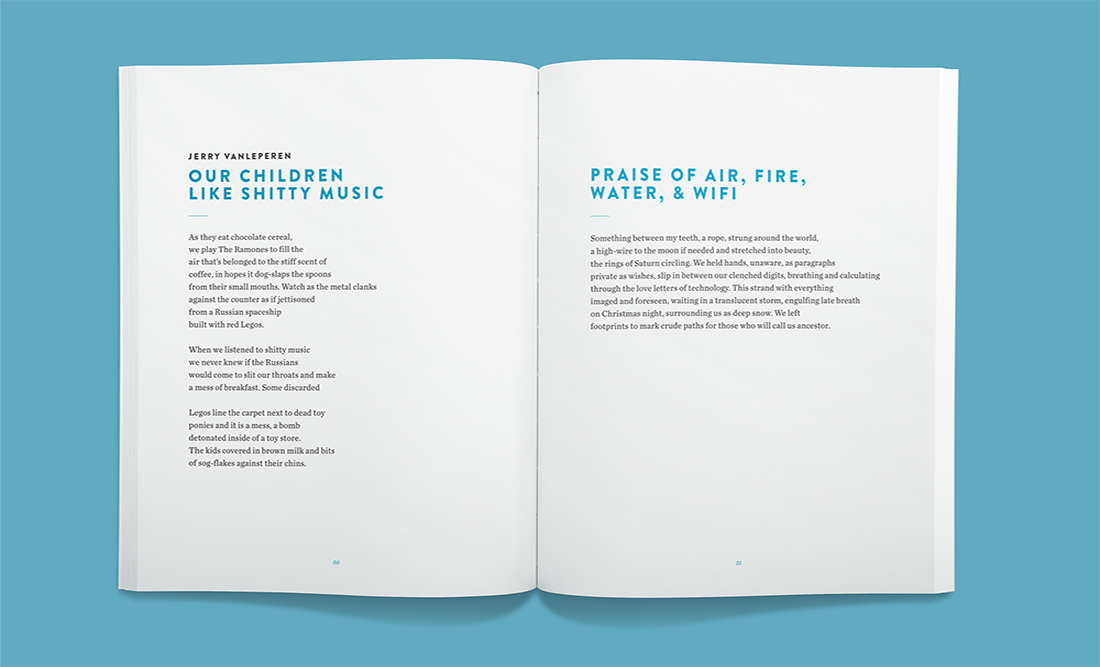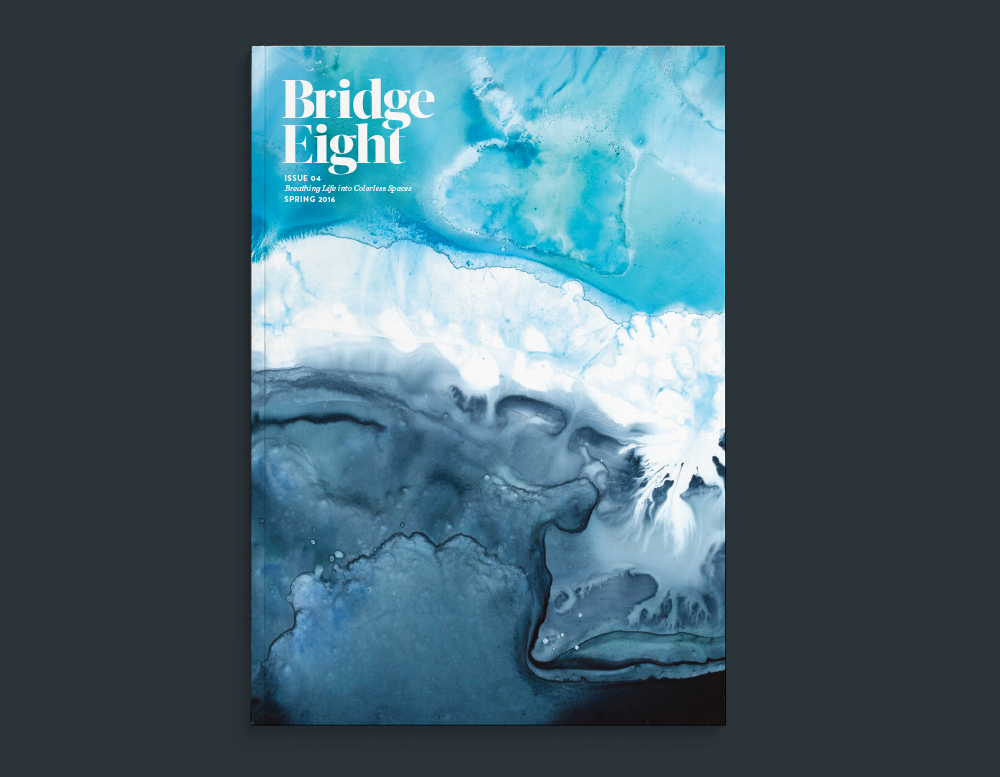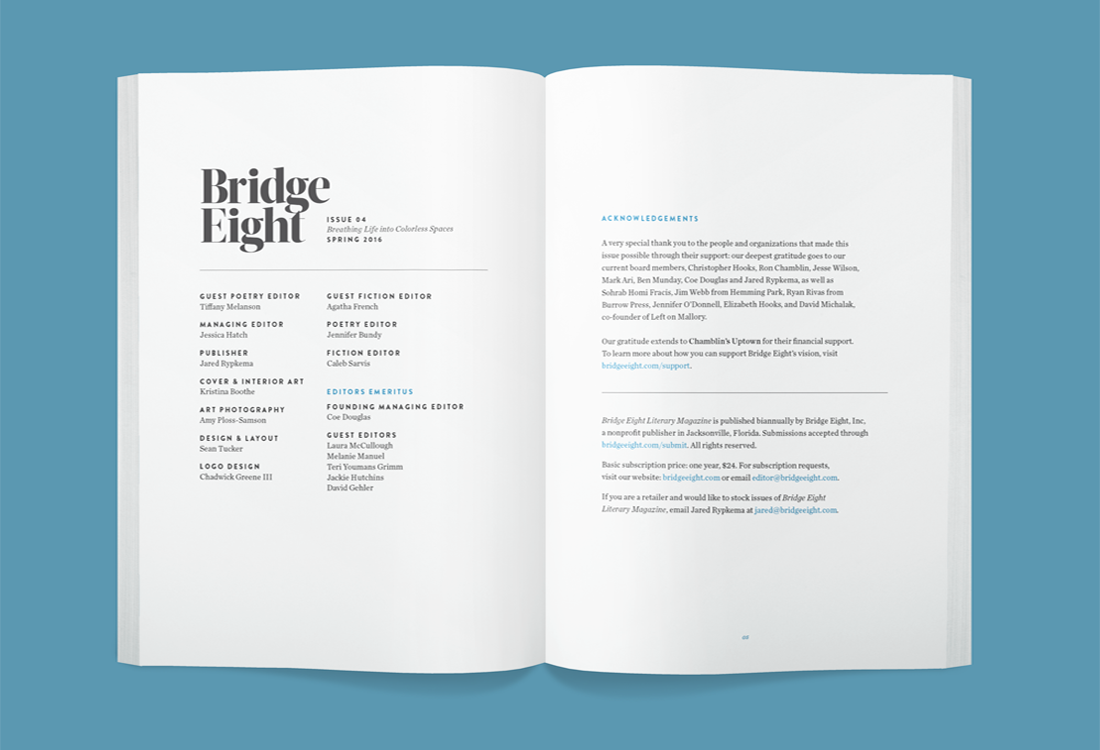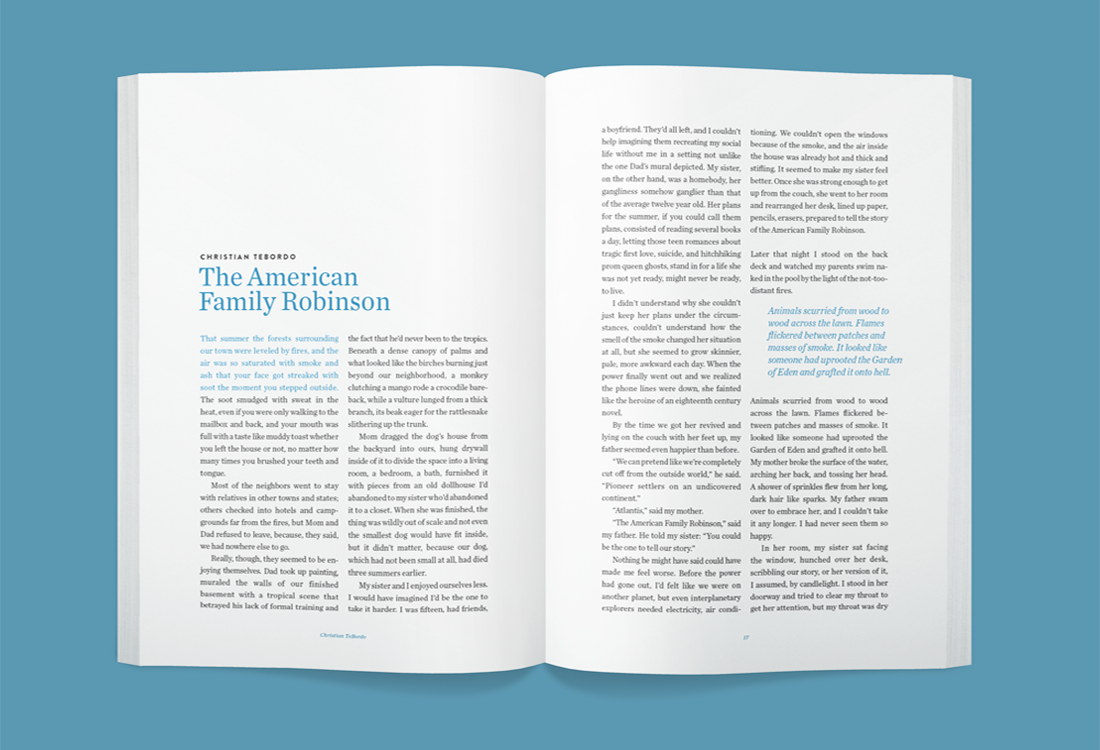 Bridge Eight's creative team wanted to introduce a unique video element to the Issue 04 release party.

Our primary goal was to create something atmospheric to complement cover artist
Kristina Boothe
's gorgeous artwork. To help our vision come to life, we teamed up with
Andrew Fallon
— a highly skilled director, camera man, and all-around video swiss army knife — to create the video. Using a surprisingly low-tech setup, we worked with a big plexiglass box, water, various inks, paints, highly viscous liquids, and an awesome slow-motion camera to create the effects you see. Once we had the perfect shots, we incorporated text excerpts from the magazine that interplayed with the moving liquids. The video was projected onto stark white walls of the venue, adding to the environment, reinforcing the magazine's aesthetic, and giving party-goers something to watch and read while they celebrated the release of the magazine.